Bespoke Champagne


We have a wide range of beautifully personalised Champagne hampers on our website - ready to go just create your own label. In addition, The Champagne and Gift Company bespoke service takes the concept of personalised Champagne to new levels. We aim to create the perfect and unique bespoke Champagne themed gift, by catering to your every requirement. We offer you the possibility of customising your personalised Champagne gift in an endless variety of ways to suit not only the occasion but the recipient's individual taste, interests and preferences. Whether you wish to send a bottle of Champagne or a special hamper, our bespoke can create exactly what you want when it comes to personalised Champagne gifts.
Create your very own bespoke gift using our automated easy-to-use online tool. For the ultimate in personalised bespoke Champagne bottles, take advantage of our tailored service to create a one-off unique gift, which is perfect for any occasion. Simply select a bottle or two from our range of Champagnes or Prosecco and tell us exactly how you would like us to adorn and gift wrap it.
To discuss your bespoke requirements and to enable us to create a perfect bespoke hamper full of delightful goodies, please contact us on:
bespoke@champagneandgifts.co.uk or 0203 893 4746


View some of our most popular collections

Rated Excellent on Trustpilot

Bespoke Champagne Labels
Make your Champagne gift distinctive with a bespoke champagne label, specially designed for you. We will include your choice of text, graphics or even a personal photo. Although we have a wonderful choice of labels to make on our website we would be happy to make a label especially for you at no extra cost. Just contact our team and they will discuss your ideas and make one for you
Our Personalised Labels
To make your bottles even more special you can create a personalised label with your own message and/or a photograph online. Our unique "create your own label" system is very easy to use (see more). Enjoy creating your own label for any occasion - you can personalise your label with a name, message, significant date such as birthday or anniversary . . . or you can use treasured photographs and pictures too. See below a small selection from our extensive range of personalised gift labels.
If you are looking for a little inspiration for your personalised Champagne bottle message then choose your gift and view our label categories for ideas including "Anniversary", "Birthday", "Love", "New Baby", "Our Favourites", "Wedding & Engagement", "Corporate" and more . . . We also have a category "Your Own Words" so that you can be creative with your own message or poem. Whatever the occasion, our personalised Champagne bottles make an impressive and memorable gift. Are you looking for a unique personalised gift for a special occasion - Anniversary, Birthday, Graduation, New Baby, Retirement, or Wedding & Engagement? Choose from a delightful selection of labels both personal and corporate and create your label online.

Bespoke Champagne Bottles with Crystal Gemstones
Add sparkle to your Champagne gift, for a truly impressive effect for that special occasion. We can decorate and personalise either the label or the bottle itself with dazzling crystal gems and rhinestones in a variety of patterns, numerals and symbols. This makes a truly bespoke Champagne label and bottle.
View some of our hand-decorated bottles with Crystal Gems

Beautiful Presentation & Bespoke Finishing Touches
Our attention is most definitely in the detail; all of our gifts are magnificently presented and wrapped. Let us individually wrap your chosen gift with your selected choice of a vast selection of gift boxes, wrapping paper and hand-tied ribbons. Add the ultimate finishing touch to your bespoke Champagne bottle by including a surprise gift that will delight and surprise the recipient. You can select from our exquisite range of scented candles, delicious chocolates and fine toiletries. We can even provide a gift box for you, so you may include your own personal gift inside – jewellery, a watch or even an engagement ring for a picturesque romantic proposal.

Explore our Finishing Touches
It's the Finishing Touches That Make All the Difference... to create beautiful gifts that are full of real thought and imagination they need those small finishing touches. We offer choices of Gift Wrapping and our team have been trained in the art of gift wrapping so you can be sure that your gift will look smart and eye-catching. With a wide choice of Boxes and Bows to choose from we offer boxes in a variety of materials and different colours. We also have decoration options for every occasion including cellophane wraps, Crystal Gems on the Bottle, hand-tied ribbons and bows, cartons, wooden boxes, baskets and hampers. We include a complimentary gift card with the name of the recipient and a personal message - or for that message that is just too long or too special we have a Gift Message Scroll. All our gifts are finished with a hand-tied ribbon.
Professional Gift Wrapping Service
We offer smart & stylish gift wrapping tailored to your choice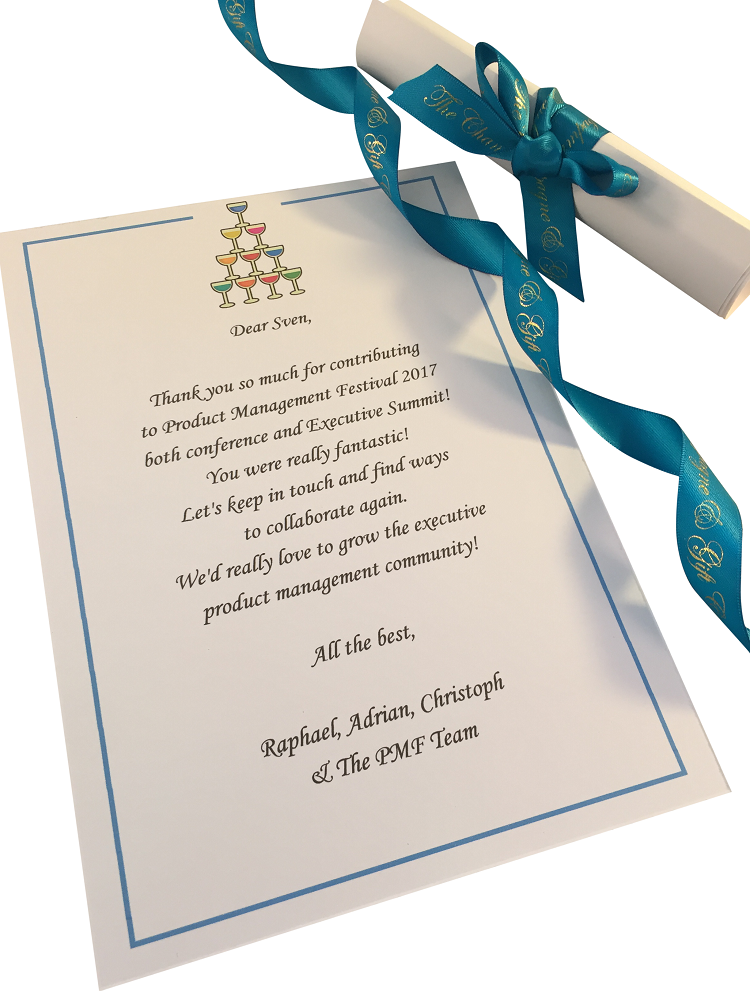 Personalised Gift Message Scroll
For that message that is too long or too special - create your own message scroll
Gift Wrap to Match Your Gift Choice
We'll add the perfect finishing touch to your gift with a beautiful gift wrap.


Choice of Luxury Gift Boxes
Discover a range of smart luxury gifts boxes to display your personalised bottle gift.
Complimentary Gift Message Card
Each gift is accompanied by a complimentary gift message card.
C & G Personalised Favourites
Our customers' personalised gifts are the most popular for a reason . . . people absolutely love receiving them! View our favourites - something for everyone here!
Choice of "Pretty Pink Girly Gift Wrap"
Choose your gift wrap in "Finishing Touches". We have different wraps for your occasion. Whichever you choose it will look stylish, smart and a delight to receive!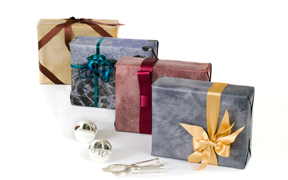 Smart Business Gift Wrap
We have smart business gift wrap for those corporate clients. Your business gifts will arrive looking smart but not too fancy!

An excellent way to make your loved ones and valued clients feel special. Why not create your own unique luxury Bespoke Champagne Hamper by selecting a bottle or two from our range of luxury champagnes. We also have a selection of special gifts to add to your hamper. The Champagne and Gift Company is renowned for offering a premium range of Bespoke Champagne Hampers, all of which can be personalised to include your personal message, photo and image on the champagne bottle label. We can supply Champagne Hampers for any occasion.
We can create individual personalised Bespoke Champagne Hampers with your choice of carefully selected luxury gifts and fine champagne from our select range. Your selected items will be gently packed in a wicker hamper of your choice which is normally delivered direct to the recipient, although Bespoke Champagne Hampers can also be delivered to your address if you wish.
To create one of our Bespoke Champagne Hampers, you can select traditional wicker hamper in a choice of white or natural brown, which we fill with the finest quality champagne and anything else you wish. We have a fantastic selection of fine toiletries, chocolates and gifts for everyone. Just browse through our website and see all the wonderful things we have to choose from. We are happy to advise on the choice of contents to help our customers create amazing one-off Bespoke Champagne Hampers as a delightful surprise for someone special.
View Some of Our Most Popular Hampers



Pretty & Personalised Pink Hamper

Contact a member of The Champagne and Gift Company team today
0800 849 7849 or bespoke@champagneandgifts.co.uk
The Champagne and Gift Company
Leading Supplier of Personalised and Bespoke Champagne Gifts
Sending Gifts Around The World