Welcome to The Champagne & Gift Company business Champagne page. We provided branded Champagne and Prosecco for any occasion and,in particular, corporate events and can create business Champagne gifts personalised to any of your individual requirements. Our service is designed to help you make a strong impression at any business event you have planned. Our helpful team is here to offer our help and expertise and we have our own in-house design team to create the perfect business Champagne label for you.

Whether you are raising your company profile, coordinating business hospitality events, or simply showing gratitude to your clients, adding your business logo and a message to a bottle of our luxury branded Champagne is sure to make an impression. Business Champagne is perfect for getting your business standing recognised.
We are a specialist importer of French Champagne and pride oursleves on the quality and smoothness of our Champagnes. Your client will be assured of the qualiity and brand as we leave the back label showing all details on the bottle - only the front is customised.
We offer our Signature Grande Reserve in half bottle, standard size bottle and magnum size and for something a little different, we also offer personalised miniature Champagne and a personalised Jeroboam of Champagne. We create personalised Blanc de Blancs (a Champagne & Gift favourite), personalised Grand Cru and personalisedRosé Champagne. We can also engrave and personalise Moet, brand Bollinger and other prestige marques.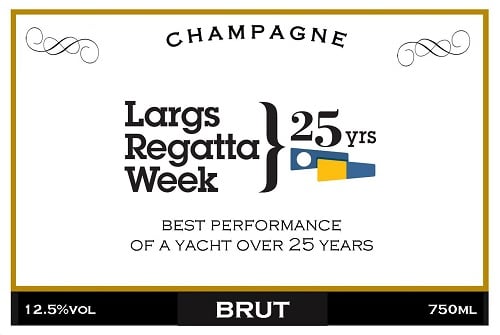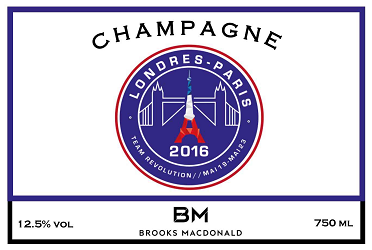 Business Champagne for events
To make a grand impression at any business hospitality event, anniversary commemoration or award ceremony, our branded Champagne is ideal. With your company logo and brand details of the event brilliantly presented on a business Champagne label, it will surely add to the occasion. Either sent out to celebrate or to drink at the event, choose a bottle of business Champagne to successfully promote your company logo and business message.



Business Champagne to reward staff and volunteers
Motivate your employees like never before, by presenting them with their own unique bottle of personalised business Champagne with the lucky staff member's name emblazoned on the label. An impressive way to thank those who had made a great contribution to your company and showing gratitude to all employees (even the often disregarded volunteers and interns), personalised Champagne is sure to impress and please staff like never before.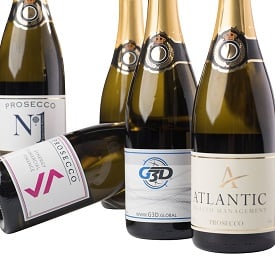 Business Champagne for Company Promotions
At The Champagne and Gift Company, we can add your very own personalised colour labels to a bottle of luxury champagne as a promotional gift that really represents your company. What better gift is there than a bottle of branded Champagne with your own bespoke label bearing your logo? Our business Champagne really outshines the standard promotional tools and gifts often used; make your clients feel like your principal concern with this wonderful luxury champagne gift.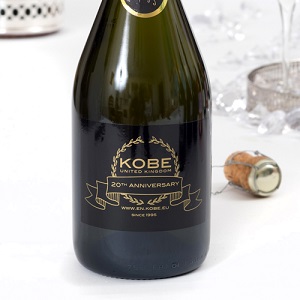 Business Champagne for Christmas
Keep spirits high in the workplace this festive season with celebratory bottles of luxury champagne. Offering branded business Champagne as a reward encourages hard work and loyalty within your workforce. Clients will also cherish a branded bottle of Champagne, with your recognisable logo and promotional message produced on the label.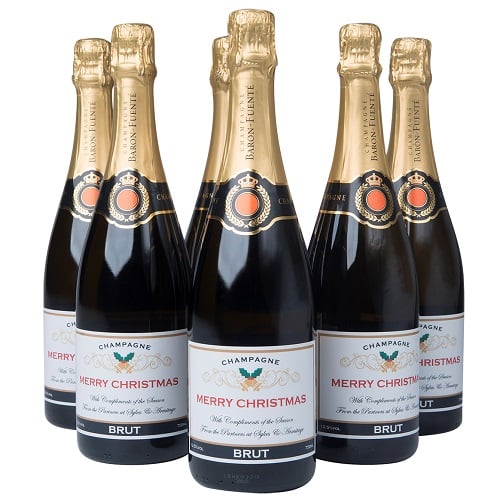 Have a look at our wide range of Champagne gifts which are tailored for you. The Champagne and Gift Company is the number one shop for unique branded and personalised Champagne gift ideas.
The Champagne and Gift Company
Leading supplier of personalised Champagne gifts UK