Changing Small Things To Make A Big Difference In Our Environment

Are you getting around to it?


We are all caring to some degree about how we treat our planet – and with good reason. There is an alarming amount of data about our depleted resources and, of course, climate change. This means that we are all considering our own footprint and how we can change even small things that will make a difference. It's surprisingly simple to make a positive, impactful change and The Champagne and Gift Company are making changes that are eco-friendly.


Eco Protective Packaging
Outer packing plays such an important role in our gift service as, primarily, it has to be strong and safe. In most cases, our outer cardboard packaging is environmentally friendly using a choice of ecological alternatives. This gift packaging is part of our commitment to sourcing eco-friendly gift packaging.
Explore our Finishing Touches
It's the Finishing Touches That Make All the Difference... to create beautiful gifts that are full of real thought and imagination they need those small finishing touches. We offer choices of Gift Wrapping and our team has been trained in the art of gift wrapping so you can be sure that your gift will look smart and eye-catching. With a wide choice of Boxes and Bows to choose from we offer boxes in a variety of materials and different colours. We also have decoration options for every occasion including cellophane wraps, Crystal Gems on the Bottle, hand-tied ribbons and bows, cartons, wooden boxes, baskets and hampers. We include a complimentary gift card with the name of the recipient and a personal message - or for that message that is just too long or too special, we have a Gift Message Scroll. All our gifts are finished with a hand-tied ribbon.
Professional Gift Wrapping Service
We offer smart & stylish gift wrapping tailored to your choice


Personalised Gift Message Scroll
For that message that is too long or too special - create your own message scroll
Gift Wrap to Match Your Gift Choice
We'll add the perfect finishing touch to your gift with a beautiful gift wrap.


Choice of Luxury Gift Boxes
Discover a range of smart luxury gifts boxes to display your personalised bottle gift.
Complimentary Gift Message Card
Each gift is accompanied by a complimentary gift message card.
C & G Personalised Favourites
Our customers' personalised gifts are the most popular for a reason . . . people absolutely love receiving them! View our favourites - something for everyone here!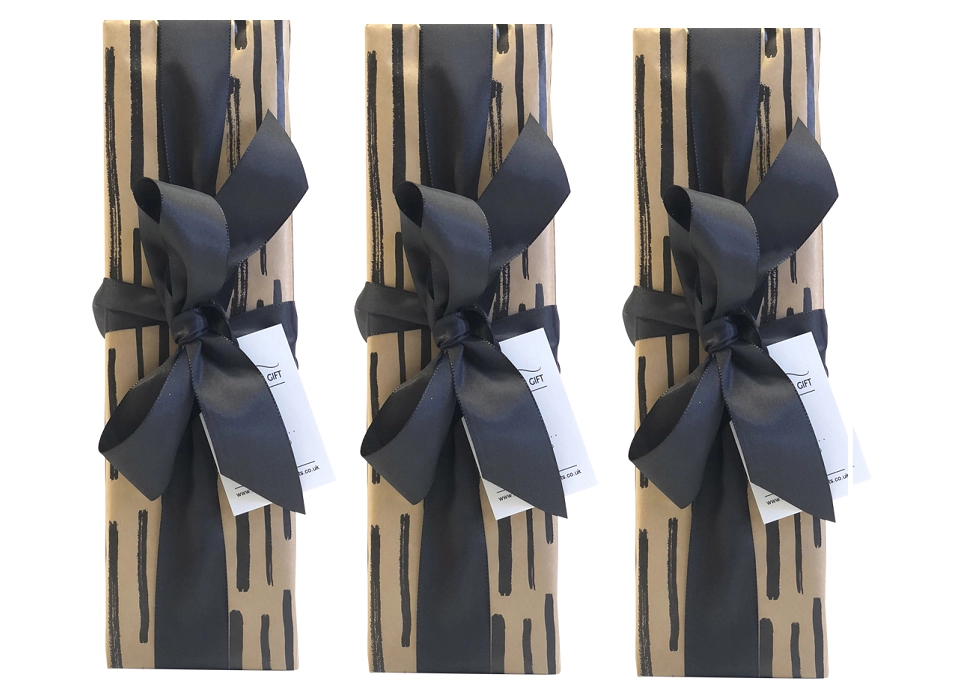 Choice of "Pretty Pink Girly Gift Wrap"
Choose your gift wrap in "Finishing Touches". We have different wraps for your occasion. Whichever you choose it will look stylish, smart and a delight to receive!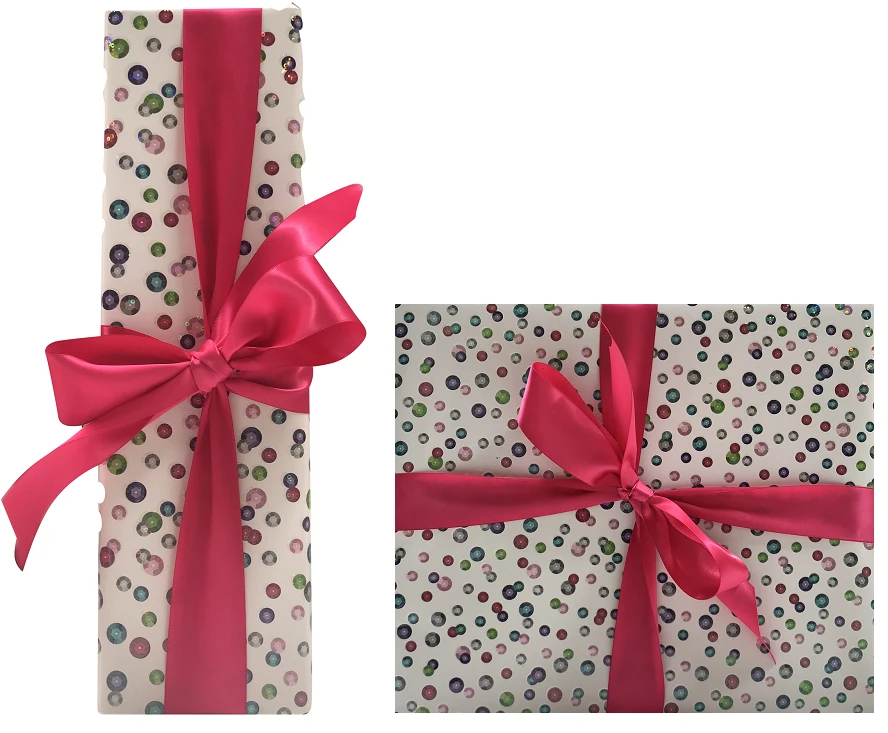 Smart Business Gift Wrap
We have smart business gift wrap for those corporate clients. Your business gifts will arrive looking smart but not too fancy!

Paper Drinking Straws
The 100% environmentally friendly alternative to single-use plastic drinking straws. Our super stylish drink straws play an important role in the C & G life as we make up so many "party-ready" miniature bottles with bow and straw.

We have changed over to Eco-friendly straws that only use biodegradable paper. They look amazing and come in a range of lovely colours both plain and patterned.


Wooden Gift Boxes
We now have a range of wooden wine gift boxes that are made from FSC approved pine wood timber that comes from sustainable sources only. When a product bears the FSC logo, you can be sure it's been made from responsible sources. Forest Stewardship Council is a global not-for-profit organization that sets the standards for what is a responsibly managed forest, both environmentally and socially.



Recycled and Recyclable Tissue Paper
Here at The Champagne and Gift Company we use recycled (and recyclable) tissue paper wherever possible. We use tissue paper in our gift hampers and also to present our individual bottles. We try to match the tissue colour with your choice of label and the ribbon that is used. We have a lovely range of colours and patterns and we enjoy colour co-ordinating the tissue – it looks good!
For The Near Future
We are looking at a range of natural cotton ribbons as the perfect addition to our range and for a fully eco-friendly finished gift presentation.