First class service
I was very pleased with the personalized champagne I ordered for a special birthday present. From ordering to delivery the service was first class and very quick. The bottle was displayed beautifully in the box. I have ordered off various sites before and this is definitely the best and will always order here from now on.
Judith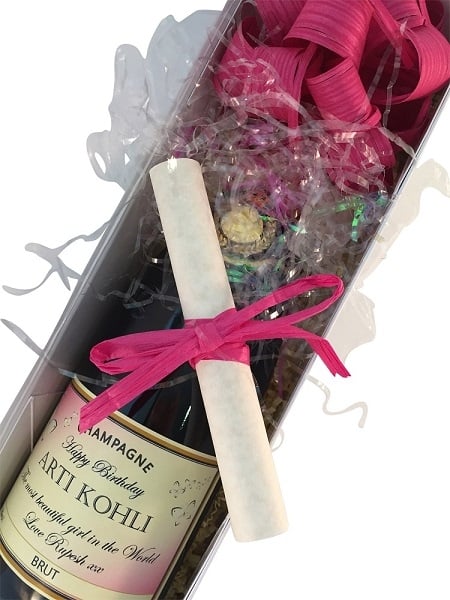 A lovely gift promptly delivered
A lovely gift promptly delivered. It was easy to navigate the website and personalise the label for the champagne bottle. Beautifully packaged and even a courtesy phone call to see if I was happy with my order. I would recommend this company and would definitely use them again.
R.M
Excellent
Very happy with how easy it was to choose and personalise my product, fast delivery, great quality and perfect gift wrapping. I have ordered twice from this company and would recommend highly for a unique gift
Danielle Wright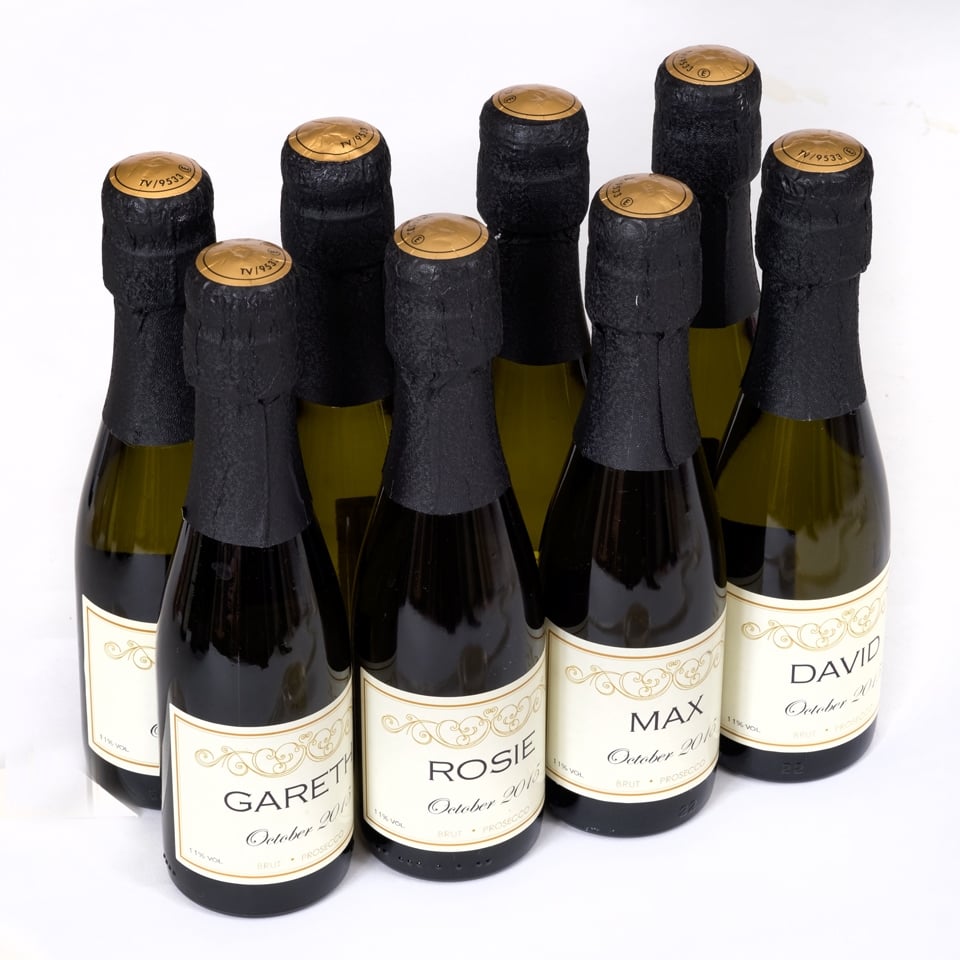 Fantastic service!
I have now made 2 orders in the last 2 months and I would have to say the service has been exceptional. The bottles look great and the speed of service was also very quick. I am now just about to make my 3rd order and can think of no other way to personalise a special occasion!
Ian Lloyd
Fantastic
Arrived very quickly (ordered on Saturday, arrived on Tuesday) and well packaged. Having chosen the Champagne and box and written a personalised message for the label, it feels like a truly individual and special gift. Very impressed by the presentation and service.
Jo Lincoln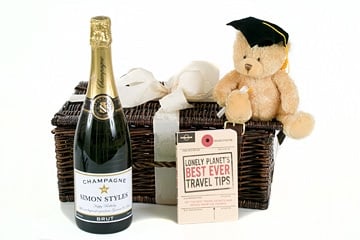 Graduation Teddy, Champagne and Bauble Review
First time we have used this Company and will not hesitate to use again. I didn't want the gift wrap option as I wanted to inspect it before it going overseas. This was no problem, they kindly agreed to enclose a few of their logo stickers so I could affix to my own gift wrap. The item arrived packaged exceptionally well. We also had a scroll included and this was a lovely touch. The quality of this gift is fantastic - I am sure that my Niece will be over the moon with it. A wonderful keepsake for her. Thank you.
L Pierce
Custom gifts to a new level
Great custom champagne gifts, made to how you want it with a huge variety of gift sets available. Awesome addition with custom made labels for the actual bottles itself or accompanied with a personalised message. Highly recommend if you want gifts that go that extra mile
JOSEPH CHEUNG
Contact a member of The Champagne and Gift Company team today
0203 893 4746 or corporate@champagneandgifts.co.uk
Stunning Corporate Champagne gifts. Personalised luxury gifts - beautifully presented. Smart boxes, stylish labels, next day delivery