Birthday Champagne Gifts - Celebrate in Style!

Looking for a personalised birthday idea? What better way to celebrate than with a personalised birthday Champagne gift, uniquely designed for that special someone? Champagne is a delightful birthday present for landmark birthdays – 18th birthday, 21st birthday, 30th, 40th, 50th etc. and also makes a wonderful birthday gift for people of all ages. Your bottle of personalised birthday Champagne will make any birthday a special one to remember. A superb gift for the person who has everything!
Champagne makes the ideal birthday gift and we have a great collection to choose from. Our Champagne birthday gifts include single bottles of birthday Champagne, Champagne and Chocolates, Champagne in a "Happy Birthday Box", or Champagne and a flute glass. Order online or by phone and we will deliver to the address of your choice, carefully packaged with your personal special gift message.
Personalised Birthday Champagne makes an unforgettable gift!
Take a look online and if you need a special gift then please contact us:
bespoke@champagneandgifts.co.uk or 0203 893 4746 and we will be happy to help
All our stunning birthday Champagne gifts are beautifully presented and are a pleasure to send and a delight to receive
PERSONALISED BIRTHDAY CHAMPAGNE FOR ALL AGES
Celebrate a special birthday with miniature bottles of personalised birthday Champagne or personalised birthday Prosecco. View our wide range of birthday Champagne labels for every age and say Happy Birthday with style! We can create 18th birthday Champagne, 21st birthday Champagne, 30th birthday Champagne, 40th Birthday Champagne, 50th birthday Champagne gifts and many more landmark ages, even 90th birthday Champagne.
18th Birthday Champagne
A bottle of personalised 18th birthday Champagne is a unique gift to mark a coming of age. Make your birthday gift even more memorable by adding a presentation box or crystals to the bottle!
21st Birthday Champagne
A popular gift in our range of 21st birthday personalised Champagne gifts is our double-size Champagne magnum. A personalised 21st birthday Champagne magnum is the perfect size to share with family and friends.
40th Birthday Champagne
There is no better way to celebrate a 40th birthday than with a personalised Champagne gift and with so many varied gifts available our Champagne will always complement and add to the occasion. 40th birthdays are a big milestone and a bottle of Champagne with a label designed by you is an amazing gift that will not be forgotten. Choose from our selection of personalised birthday Champagne gift ideas. We have a great selection of 40th birthday presents from which you can choose. We have many 40th birthday gift ideas, whether you opt for a classic wooden Champagne gift box or a stylish metallic presentation box.
50th Birthday Champagne
50th birthday gifts are always hard to find! Our stylish Champagne gifts and personalised labels will ensure that your special 50th birthday gift is going to stand out from the crowd. We also have a selection of Champagne gift sets that are ideally suited for that special birthday gift. Our collection of 5 different sizes of Champagne bottle from miniature to Jeroboam are the perfect 50th gift, with a different size bottle for each decade, ranging from a 20cl mini to a 3L Jeroboam!
60th Birthday Champagne
Whether you're looking for gifts or ideas for the person that turns 60, we've tried to select gifts that are special, unique and luxurious. 60th birthday gifts can be difficult to select and we hope that we offer you the perfect way to say Happy 60th birthday.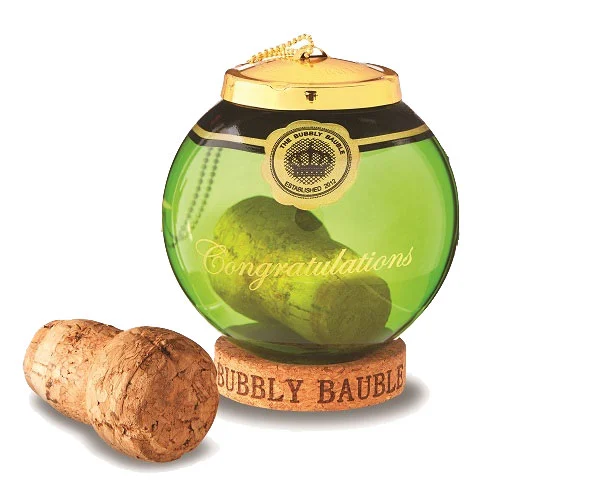 Personalised photo labels - we have a superb selection of personalised photo labels -
just choose your photo and download it using our easy-to-use photo label designer.
A personalised birthday Champagne gift or Prosecco is the perfect gift for the person who has everything.
Your gift can be personalised with the name of the birthday boy/girl, their age, or even a photograph!

Add your own special message to the birthday Champagne label to create a truly unique birthday Champagne gift. Create your own personalised Champagne label. Choose from our stunning range of birthday label designs and create your own label.
The Champagne and Gift Company
Have a look at our wide range of Champagne birthday gifts that are tailored for you.
The Champagne and Gift Company is the number one shop for unique Champagne gift ideas UK & International